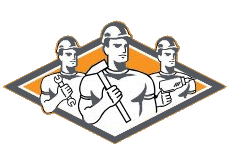 Utah Drywall & Repair operates under D&E SERVICES LLC.
We are your LOCAL, leading drywall contractors in the area. We are fully licensed for all drywall related work in the state of Utah! (Lic#12011253-5501) No matter how small or big your drywall needs are, you can count on us to deliver top of the line results like no other.
Our team is composed of professionals drywall contractors with decades of experience in the field, specializing in drywall repair to restore your home into its original beauty. We take pride in our award-winning process when it comes to patching every hole in your house and turn it back to its uniqueness in a matter of hours.
The experiences we got by repairing drywalls for years has helped us come up with the most efficient and state of the art process to restore your beloved home with cleanliness, speed, and quality.
The trust you give us is what we value the most. We have utmost respect for the sanctity of your house and we are more than serious in every job we handle. Our team at Utah Drywall & Repair is composed of members who are passionate and dedicated to their job and ensures that they provide excellent customer service each and every time. We know that our task is not just about patching that hole. We understand how frustrating it can be for you to have holes in your living room that is why are here for you to bring back stability and sanity in your home by doing our job right the first time.
We at Utah Drywall & Repair are not your ordinary drywall experts. We are perfectly aware of how annoying and bothersome it can be for a homeowner like you to discover that there are 20 holes or so in your ceilings and walls after the plumber or electrician comes and fixes something in your house. Of course, you can't expect them to fix these holes for you so you are left with no choice but to deal with the mess. We definitely know this feeling so we make sure that those holes will be patched and closed up at the soonest time possible. We strive to do our best each day to become the best drywall repair company in Utah.
We are Dependable and Honest
Honesty is and will always be the only policy for us and we make sure that each project we handle is completed with fairness and integrity. The moment you allow us to enter your home, rest assured that we won't take this lightly. We respect and treat your home as if it is our own.
We are Passionate
Utah Drywall & Repair has a proven track record of achievements and is the most reputable company in the area. We make sure that each project is finished with utmost professionalism by qualified personnel.
We Constantly Improve Our Services
We commit ourselves in completing each project with our clients' set timeline. We also make use of the best tools and technology to ensure that every job is done quickly. At the same time, we also give attention to even the smallest details and ensure that things are done properly and correctly.