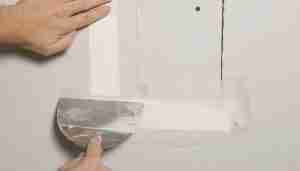 Does your drywall look like it needs some serious attention right away? Whether you want to fix that annoying moisture damage or you discovered holes in the drywall, Utah Drywall & Repair is qualified and ready to help you. Our team members are backed by years of experience and solve any concerns you have with your drywall. When you contact us, you can have the peace of mind knowing that we will handle the job for you. We take pride in our workmanship that remains unsurpassed in the industry.
Why Causes Damages to Your Drywall?
You are probably wondering why your drywall got damaged and which option is most suitable to repair it. The good news is that there is no need for you to worry about figuring things out when you turn to Utah Drywall & Repair. We can identify the issue right away and give you the options that best suits your drywall repair needs.
Our team of drywall patching experts can solve the following concerns:
Damage because of moisture
Holes resulting from drywall anchors
Mice damage
Cracks from settling
Everyday wear and tear
Any other problems that caused damage
Most of the time, drywall damage might only be a surface issue. For instance, moisture damage can be because of lack of proper ventilation in the bathroom or because of a plumbing leak. No matter what the case is, our team can handle drywall patching, fix other issues, and add a fresh coat of paint for the final finished look.
Salt Lake, Utah, Davis, Weber​ Counties