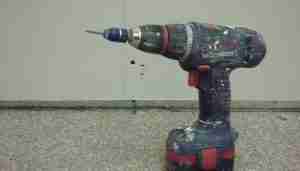 Drywall is also referred to as gypsum board or plaster board. It's a panel that is made of plaster pressed between 2 thick paper sheets. It's used to make ceilings and interior walls. Drywall sheets may be made from fiberglass rather than paper for more durable kind of wall. It's also used for preventing the wall from being damaged once exposed to water because of floods or leaks.
If you are working with drywall, particular equipment and tools are used. Drywall is a bit different from wooden or normal cement wall and requires various equipment and tools. For example, typical screws must not be used when you are working with drywall. But rather, particular drywall screws must be used.
There are numerous kinds of screws available in several projects. Drywall screws, sheet metal screws, and wood screws are the common types. Drywall screws are meant for securing drywall to wood while fine thread version of screws are used for attaching metal studs.
Drywall screws are used for various things and the kind of screw used would vary depending on the project. These can also be used for more than what they are intended for. These screws are problem solvers. The only thing you need to do is to use your imagination and creativity.
If you don't know where to get started and need assistance with drywall screwing, why not ask for help from Utah Drywall & Repair? A team of experts in drywall services is always happy to serve you anytime you need them!
Salt Lake, Utah, Davis, Weber​ Counties